Welcome to Cast A Memory – Personalised Keepsakes gifts in Essex.
Making memories real since 2008
We create unique keepsakes & gifts including baby life casts, clay Impressions, personalised jewellery. Family hand casts, pop art pictures, babies 1st shoes framed, This is one of the best ways to preserve your cherished moments forever. With a broad range of wedding gift ideas, christening/Baptism, baby shower, new baby and pet owner gift ideas, we are sure to have something that suits you.
Whether you are a parent, a cat owner, a dog owner, or just someone who loves someone else, we can help you to create the perfect keepsake to lock in your precious memories and keep them fresh.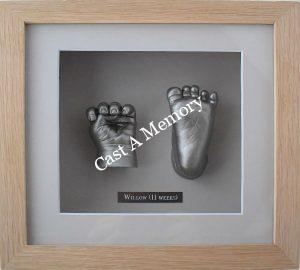 We produce detailed and precise life casts.
Hand and foot casts are a great way to preserve a solid, life-size model of your child's hands or feet. Family cast are also a great way to capture that special moment unmatched by any photograph.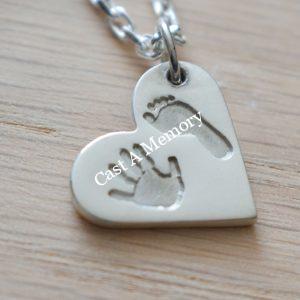 Extremely high quality, 99.9% pure silver jewellery or sterling silver, with your own unique twist.
From your child's writing or drawing to your pet's paw print, the possibilities are endless.
Very happy customer second time round. Had my first sons foot and hand done nearly 3 years ago and just had my new babys done. Brilliant professional but friendly service.

Julie P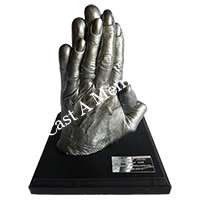 A very original centrepiece at a wedding reception, or a timeless wedding or anniversary gift. This captures the impression of a couple's hands linked forever.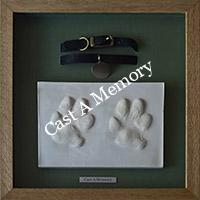 We all love our pets, and we all want them to live forever, at least in our memories. Our range of animal keepsakes preserve your adored pets in a unique way.