Welcome to Cast A Memory
Making memories real since 2008
We create unique life casts and personalised jewellery to preserve your cherished moments forever. With a broad range of wedding gift ideas, christening gift ideas and pet owner gift ideas, we are sure to have something that suits you.
Whether you are a parent, a cat owner, a dog owner, or just someone who loves someone else, we can help you to create the perfect keepsake to lock in your precious memories and keep them fresh.
We produce detailed and precise life casts. Hand and foot casts are a great way to preserve a solid, life-size model of your child's hands or feet. Unmatched by any photograph.
Extremely high quality, 99.9% pure silver jewellery, with your own unique twist. From your child's writing or drawing to your pet's paw print, the possibilities are endless.
I had a life cast done of my 11 month old son for my husbands birthday and I am absolutely thrilled with it. Sharon was very patient my son was very co operative with his foot,but not so good with his hand, but Sharon tried 2 or 3 times with the hand cast and we love it. Thank you very much.

Vicki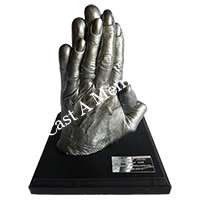 A very original centrepiece at a wedding reception, or a timeless wedding or anniversary gift. This captures the impression of a couple's hands linked forever.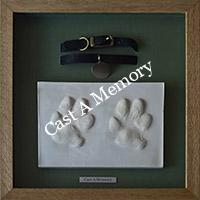 We all love our pets, and we all want them to live forever, at least in our memories. Our range of animal keepsakes preserve your adored pets in a unique way.