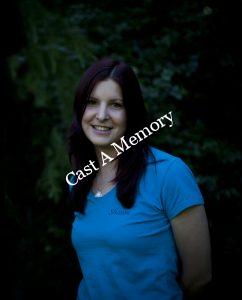 Essex Keepsake – Cast A Memory
About me
Cast A Memory is run by me, Sharon Dixey, mother of three (Harrison aged 12 and twin girls Holli & Daisy aged 9).
'I set up Cast A Memory after the birth of my daughters. I wanted a job that I could be passionate about and that would also fit around being a full-time mum. My inspiration came after the birth of my daughters. I was looking for ways to preserve those special moments. The feel of their tiny hands in the palm of mine.'
Cast A Memory was born
A photograph is a very good way to record physical features but has its limitations. A three dimensional reproduction provides the possibility to view from all angles. It can be held and felt for both form and contours, therefore providing an altogether better record and a more powerful and pleasing experience.
I went on to research materials and methods followed by extensive testing before launching my business.
'It's amazing how quickly you forget what your child was once like. I look at casts of my children from eighteen months ago and those I have made recently and I find it fascinating how much they have changed.'
It's not just for babies, anyone can have a hand cast, I recently did a casting for a couple celebrating their ruby anniversary and a family of five wishing to treasure that moment in time.
I already had an interest in clay and expanded my business to include hand and foot prints in the medium. 'Clay prints are obviously slimmer and more like a framed picture when on the wall and cater for wider tastes. I can also provide animal prints which have proved very popular.'
Gift vouchers make great Christmas presents, Baptism, baby shower, New baby, especially for first time parents. Cast A Memory products also make a perfect gift for family members and friends. Especially those who are unable to see your child as often as they would like (elderly relatives, those overseas etc.). Alternatively a unique reminder of your child for a desk at work. Products will last a lifetime, providing joy for many years and are thus great value for money.
The Process
'Your cast will be produced in the comfort of my home studio, where I can show you the many different casting style. There is a choice of colours, finishes, frames and engraving options. The consultation takes about thirty minutes to an hour. The finished cast will usually be ready in two to four weeks.